All-In-One Cat Carrier/ Emergency Kit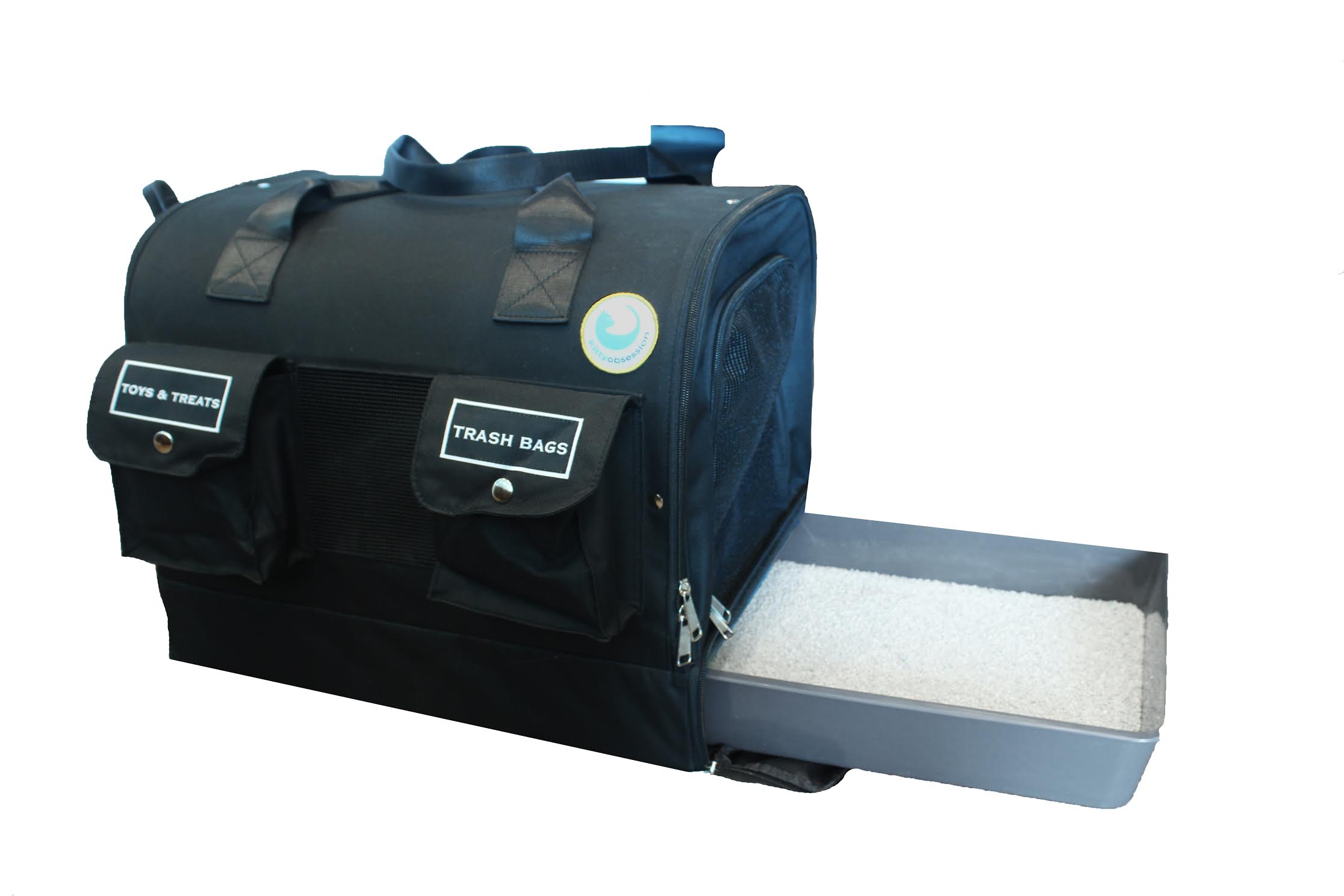 All-In-One Cat Carrier/ Emergency Kit
Kitty Obsession Cat Carrier includes the following:
-1 Portable Litter Box + Separate Litter Compartment
-1 Portable/Washable Scooper
-Washable Food + Water Containers (1 of each)
-1 Removable/Washable Faux Fur Pad
-1 Roll of Trash Bags
Features:
Kitty Obsession Cat Carrier features a durable, wipeable exterior fabric and interior washable elements, including the removable faux fur pad. It features 3 mesh windows; a zippered entry way; and 6 separate compartments for food, water, toys/treats, scooper, trash bags, and portable litter box. The litter box is for clean litter only, and your cat does not have access to it until you remove the litter box from its compartment.
Dimensions: L 19" x W 12" x H 14"